Talking Tom
If you ar looking for Talking Tom character click herilknpkpmpmlu1 e, or talking tom 2 click here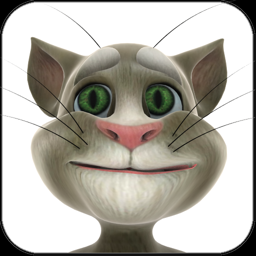 6::?;????;++?"?;67;;;?::)9:;);:;8:;)))::() I o nknk.my iนายสวสบสสยวว
✔ Talk to Tom and he will repeat everything you say with a funny voice.
✔ Pet his body or head to make him purr.
✔ Poke his head, belly or feet.
✔ Grab his tail.
✔ Pour a glass of milk for him to drink. (Removed)
✔ Forget about him and he will yawn or sneeze.
✔ Record videos and send them as MMS, upload them to YouTube & Facebook or send them by email.
✔Press The Fart Button So Tom Can Fart
✔Press The Cymbals Button So Tom Can Play The Cymbals (Removed)
✔Press The Cake Button So Tom Can Throw A Cake At The Screen (Removed)
✔Press The Bird Button So Tom Can Eat Larry (Removed)